Emma is an experienced marketing consultant and has been running her marketing agency since 2008. SME clients in all sectors benefit from flexible, targeted and measurable marketing support. Helping them to feel confident and in control of their traditional and digital marketing, which ultimately has a positive ROI.
Pearce Marketing helps SMEs to develop a marketing strategy, a practical marketing action plan and schedule of work. 
The team can then provide an outsourced marketing service to implement some or all of that plan, along with marketing training. 
This means they have their finger on the pulse in terms of the realities of delivering marketing, along with the new technology and functionality that is available. This all feeds back into the strategic process.
She has an excellent reputation as a speaker to SME business audiences on topics such as digital and traditional marketing, marketing planning, social media advertising and GDPR. 
Emma works with start-up and established small-to-medium-sized businesses from a wide variety of industries in the business to business (B2B) and/or business to consumer (B2C) sectors.
Clients over the past 10 years have included:
• Manufacturers – from swimming pools and furniture to scientific glassware, stair lifts and traditional trugs
• Retailers – from opticians on the high street to farm shops and online wooden garden products
• Professional Services – from business coaches and trainers to letting agents
• Other commercial services – from private hospitals and hotels to software developers
Emma has the ability to quickly delve into and understand your business. She is always focused on cost-effective, targeted and measurable marketing.
Her career experience, with both global blue-chip companies (eg IBM) and small-to-medium-sized enterprises, enables her to bring a wealth of knowledge to your business planning and a real focus to your marketing to achieve growth. 
Planned webinars from the team of specialists delivering the SEBB programmes
Learn from experts to help your business thrive.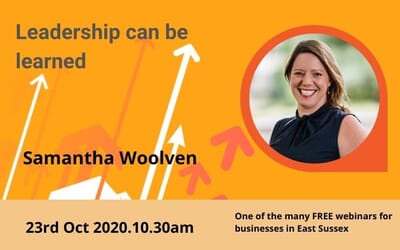 Why join this webinar? Leadership is more than a title or rank. Leadership is the actions you take and the impact you create for your business and those who work with you. Leadership is an interlocking set of skills and behaviours - some of which you'll find more...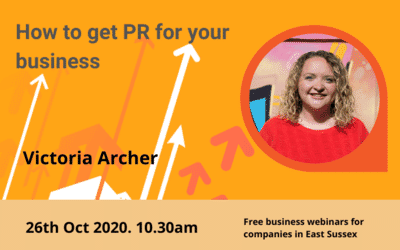 Join this webinar to understand what public relations can do for your business. Learn what is realistic to achieve through PR and benefit from the opportunity to pose your questions to an experienced PR practitioner.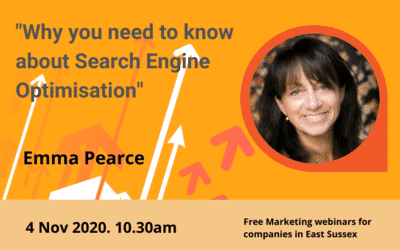 Why join this webinar? Practical Advice on Search engine optimisation (SEO) Learn why SEO marketing can have an  immediate impact Understand why search engines are so important when marketing your business Ask questions Webinar Presenter: View more webinars Be...
The South East Business Boost Programme has been part funded by the European Regional Development Fund 2014-20. It is a partnership between Southend-On-Sea Borough Council, Essex County Council, Kent County Council, East Sussex County Council and Thurrock Council.