Gemma is an international trade consultant with success of growing SMEs into Global brands in over 100 countries. One of her biggest success story was taking a product called Tangle Teezer, a business rejected from a Dragon's Den, to being a global phenomenon with a market value of £100m.
Gemma has worked with over 120 SME clients to internationalise their business over a 30 year career, and secured a Queen's Award for Excellence in International Trade in 2014. Gemma spent 4 years as a Department of International Trade Sector Specialist, specialising in consumer goods.
She is the holder of a US O-1 VISA for 'Extraordinary Ability in International Trade. Gemma is a Business Owner, Brand-Owner, Entrepreneur, CEO, and has experience of being Chief Marketing Officer for both global multinational businesses and SMEs. Gemma was a guest lecturer for UK Business Schools on 'Global Marketing'.
She graduated from Tsinghua University, Beijing in 2007. Published/Articles: BBC News, BBC R5 Live, ITV News, The Guardian, The Telegraph, DIT
SKILLS/SERVICES
• Diagnostic – New to Exporting or Experienced Business (Prefer Product Companies)
• A Road Map for Global Growth
• Export-Ready – Build Brand Awareness, Product-Ready, Market Selection, Route to Market
• I.P. – Legal Documents
• Act as an Outsourced International Business Department – Knocking on Doors and Hustling – Build E-Commerce Footprint as a precursor to Market Entry
• Global Marketing – Route to Market, Pricing, Distributor/Direct to Reseller/B2C/E-Commerce
• A Road Map for Building Global Brand Awareness
• Sustainable Growth – 5 Year Plan
• Bring Brands and Distributors/Retailers together
Planned webinars from the team of specialists delivering the SEBB programmes
Learn from experts to help your business thrive.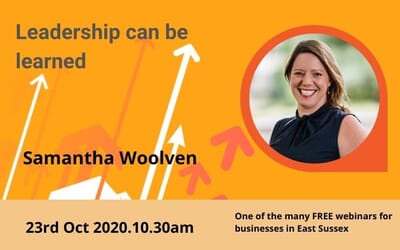 Why join this webinar? Leadership is more than a title or rank. Leadership is the actions you take and the impact you create for your business and those who work with you. Leadership is an interlocking set of skills and behaviours - some of which you'll find more...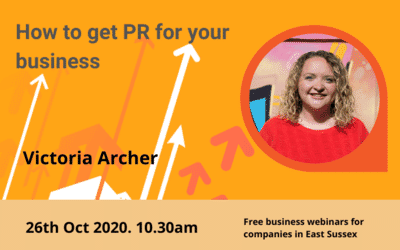 Join this webinar to understand what public relations can do for your business. Learn what is realistic to achieve through PR and benefit from the opportunity to pose your questions to an experienced PR practitioner.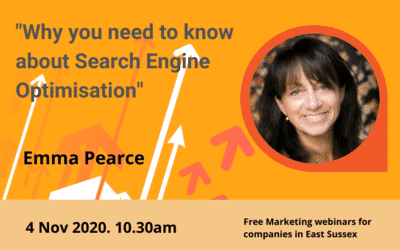 Why join this webinar? Practical Advice on Search engine optimisation (SEO) Learn why SEO marketing can have an  immediate impact Understand why search engines are so important when marketing your business Ask questions Webinar Presenter: View more webinars Be...
The South East Business Boost Programme has been part funded by the European Regional Development Fund 2014-20. It is a partnership between Southend-On-Sea Borough Council, Essex County Council, Kent County Council, East Sussex County Council and Thurrock Council.