Why join this webinar?
Understand what public relations can do for your business

Learn what is realistic to achieve through PR   

Opportunity to pose your questions to an experienced PR practitioner
Victoria is an Account Director with Cobb PR, as well as being a board member for Women in Social Housing South East. Victoria's experience, working across international brands, includes FedEx and Tyrrells. She has an excellent understanding of the media landscape, and has led creative campaigns...
read more
View more webinars
Be inspired, feel the energy, and learn from experts to help your business thrive.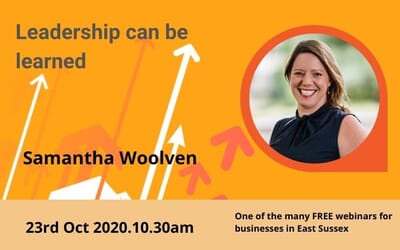 Why join this webinar? Leadership is more than a title or rank. Leadership is the actions you take and the impact you create for your business and those who work with you. Leadership is an interlocking set of skills and behaviours - some of which you'll find more...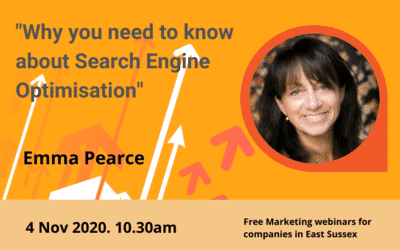 Why join this webinar? Practical Advice on Search engine optimisation (SEO) Learn why SEO marketing can have an  immediate impact Understand why search engines are so important when marketing your business Ask questions Webinar Presenter: View more webinars Be...
The South East Business Boost Programme has been part funded by the European Regional Development Fund 2014-20. It is a partnership between Southend-On-Sea Borough Council, Essex County Council, Kent County Council, East Sussex County Council and Thurrock Council.