Ian has had a 30 year career in developing new electronic products and associated services through understanding customer and market needs, and creating environments for technical experts to deliver exactly what is required. Working closely with customers and marketeers, identifying in detail the real requirement that will deliver business success for all stakeholders and true customer satisfaction. Translating this into a development and typically staged delivery strategy with clearly identified mitigation solutions for all risks and challenges. Then working closely with Engineers and other stakeholders in the supply chain and production cycle to create an environment for successful completion of the development.
Experience and a strong technical background brings a skill in quickly narrowing down the key challenges a business will face in delivering a complex new development. Detailed understanding of product development techniques like Agile quickly lead to clear strategies to improve delivery performance and focus teams on resolving the critical issues and moving forwards in a coordinated and motivated effort to deliver on the business need.
Extensive experience in commercial electronics in the marine industry, industrial control and fire safety. Dealing with departments across the business, supply chains and outsource partners. Has all lead to a detailed understanding of developing products for challenging environments. Products that take full advantage of any available new technology and the existing business and economic environment. Knowledge of key new technologies, including machine learning, cloud computing, big data and mobile applications, allows for the development of road maps to take full advantage of the evolving technological landscape.
The key skills that Ian is keen to share with SMEs includes:
• Techniques to new developments run to time, cost, quality: an understanding of key techniques to manage projects and in particular controlling and mitigating the risks of over run.
• How to you deliver high impact products that the customer wants, needs or is asking for: an understanding of strategies to manage development programmes that ensure the final product or service delivered is what the customer or market needs.
• Helping business owners to structure teams so that they cooperate and coordinate their inputs.
• Delivering successful change programmes in a product development environment.
Planned webinars from the team of specialists delivering the SEBB programmes
Learn from experts to help your business thrive.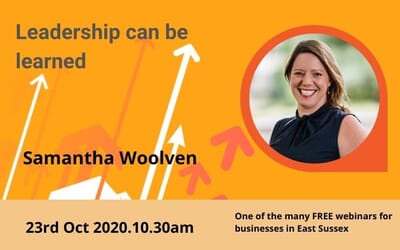 Why join this webinar? Leadership is more than a title or rank. Leadership is the actions you take and the impact you create for your business and those who work with you. Leadership is an interlocking set of skills and behaviours - some of which you'll find more...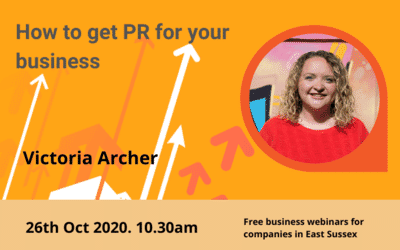 Join this webinar to understand what public relations can do for your business. Learn what is realistic to achieve through PR and benefit from the opportunity to pose your questions to an experienced PR practitioner.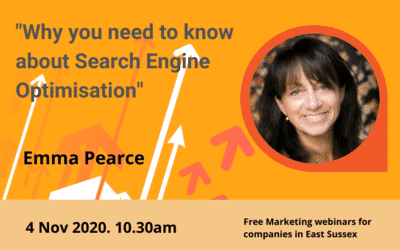 Why join this webinar? Practical Advice on Search engine optimisation (SEO) Learn why SEO marketing can have an  immediate impact Understand why search engines are so important when marketing your business Ask questions Webinar Presenter: View more webinars Be...
The South East Business Boost Programme has been part funded by the European Regional Development Fund 2014-20. It is a partnership between Southend-On-Sea Borough Council, Essex County Council, Kent County Council, East Sussex County Council and Thurrock Council.