James has extensive consulting experience in sales growth, business development and general management in many markets including UK, Ireland, EU, US, Middle East, N Africa, India and China.
James regularly engages with companies and agencies in both domestic and international growth strategy and its implementation. Sizes range from start-ups to high-growth mid-sized organisations. Agencies work involves regional and national with experience of programme development and delivery.
Recent and on-going projects include Medtech, Engineering (inc Precision), Agri-business, Construction Services and Machinery, Commercial Property, Manufacturing, Recycling, Interior Design, eCommerce/Digital business, Education and Food. More recent engagements also include social enterprise with Prince of Wales Trust and Initiatives of Change.
Project work includes business strategy with emphasis on growth driven by sales and marketing, including operational and resource planning and implementation; team recruitment, training and management; differentiated value proposition creation, route to market identification and sales process development.
Currently working with client businesses on Strategic Marketing Reviews, which is a powerful tool in building competitive propositions and supporting accelerated business growth. Previous roles: business growth consultancy roles working with companies in UK, Netherlands, Belgium, Luxembourg, India and China across multiple sectors and, prior, as Group Sales & Marketing Director for a private UK company, grown from turnaround to global business.
Experience gained in growth strategy, sales strategy. turnaround, family businesses, high-growth environments, small-scale M&A, primary market research and identification, NPD, new product launch, partnership identification and establishment, multi-party transfer pricing, resourcing, including HR (local and international) and international sales at many levels.
Academic background: MBA, Google Digital Marketing Certificate, Member Chartered Institute of Marketing.
Planned webinars from the team of specialists delivering the SEBB programmes
Learn from experts to help your business thrive.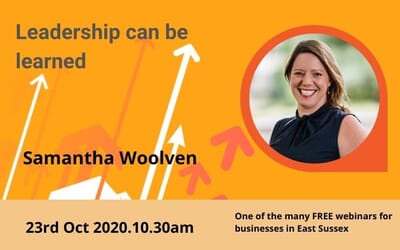 Why join this webinar? Leadership is more than a title or rank. Leadership is the actions you take and the impact you create for your business and those who work with you. Leadership is an interlocking set of skills and behaviours - some of which you'll find more...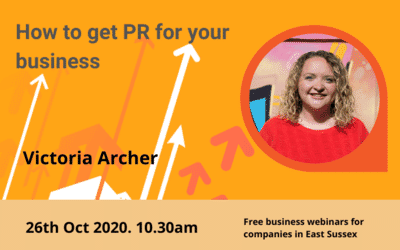 Join this webinar to understand what public relations can do for your business. Learn what is realistic to achieve through PR and benefit from the opportunity to pose your questions to an experienced PR practitioner.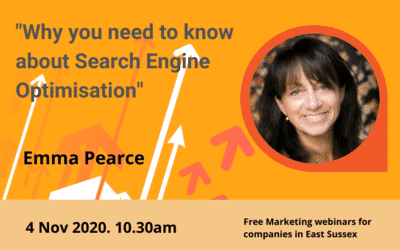 Why join this webinar? Practical Advice on Search engine optimisation (SEO) Learn why SEO marketing can have an  immediate impact Understand why search engines are so important when marketing your business Ask questions Webinar Presenter: View more webinars Be...
The South East Business Boost Programme has been part funded by the European Regional Development Fund 2014-20. It is a partnership between Southend-On-Sea Borough Council, Essex County Council, Kent County Council, East Sussex County Council and Thurrock Council.