Jes is the founder of Crowdfund 360, an award winning crowdfunding consultancy specialising in helping businesses reach and surpass their crowdfunding targets and grow their businesses.
Key Areas of Crowdfunding Expertise:
• Planning a crowdfunding campaign from start to finish
• The psychology behind successful crowdfunding campaigns Storytelling
• Community building
• Communications (email, social media, PR, offline)
• How to bring strategy, creative content and psychology together
As a tenacious and creative marketing and business development specialist, Jes has found a niche in the area of Crowdfunding. Jes has developed in-depth experience supporting SMEs, Not for profits, Charities, Community and startups across multiple sectors. Whether to support the launch of a new product or to launch a new business, crowdfunding can be the right option for many, if done well.
Relevant Experience
• 3 years running Crowdfund 360
• 60+ campaigns completed from start to finish
• 83% success rate of clients surpassing their financial goals (compared to 21% UK industry standard generally)
• Previous experience working at a crowdfunding platform
• Unbiased approach and good relationships with all major crowdfunding platforms
• Workshops delivered in more than 12 countries
• Workshops delivered for UN, European Commission, Swiss Embassy, Red Bull
• Crowdfundiing expertise has been used by Al Jazeera, BBC, Nesta, UK Fundraising, Third Sector
Jes has developed over 30 templates that can be downloads to support clients during the planning and execution of a crowdfunding project. Her model of support includes the provision of practical tips for each day of the live campaign, as well as access to a new analysis tool. Jes has authored 'The 6 key steps of crowdfunding', delivered in an online training course
Planned webinars from the team of specialists delivering the SEBB programmes
Learn from experts to help your business thrive.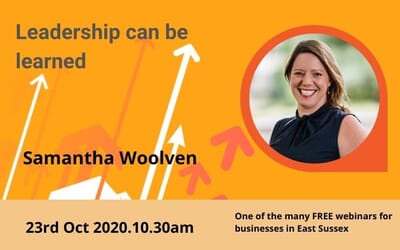 Why join this webinar? Leadership is more than a title or rank. Leadership is the actions you take and the impact you create for your business and those who work with you. Leadership is an interlocking set of skills and behaviours - some of which you'll find more...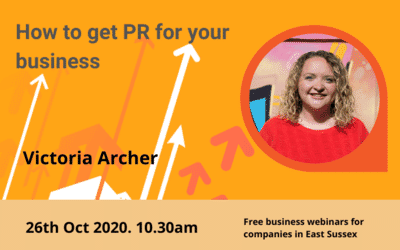 Join this webinar to understand what public relations can do for your business. Learn what is realistic to achieve through PR and benefit from the opportunity to pose your questions to an experienced PR practitioner.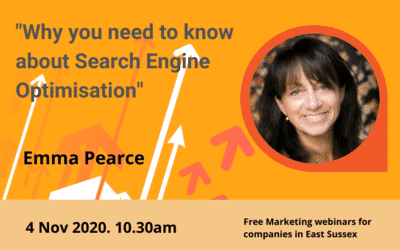 Why join this webinar? Practical Advice on Search engine optimisation (SEO) Learn why SEO marketing can have an  immediate impact Understand why search engines are so important when marketing your business Ask questions Webinar Presenter: View more webinars Be...
The South East Business Boost Programme has been part funded by the European Regional Development Fund 2014-20. It is a partnership between Southend-On-Sea Borough Council, Essex County Council, Kent County Council, East Sussex County Council and Thurrock Council.