Julia Johnson is an experienced communications and marketing professional who has headed up marketing teams for medium and large businesses and charities in East and West Sussex. With an early career in design, advertising and marketing and at the forefront of web design in the 1990s, she added a diploma in Digital Marketing with the Digital Marketing Institute in 2016.
Julia established Fine Marketing Consultants Ltd in 2017 as a professional digital agency based in Newhaven. The company provides first-class website design and development with search engine optimisation, search marketing, social marketing and analysis. Their clients benefit from a full range of marketing expertise and a personal service.
Along with her fellow director, Oliver Sutton, Julia works closely with businesses in Sussex, providing a personalised range of marketing and digital services specifically structured to business needs and goals. Focusing on mobile optimised designs, the bespoke sites use clean code and are individually designed with the end user in mind.
Client projects include:
The Sussex Sign Company: Website design & development, SEO, content development and Google analytics
Tomsetts Transport (logistics): Marketing strategy, brand awareness, competitor analysis, SEO, content creation, search marketing and Google Analytics
Elite Industries (security and manufacturing): Marketing consultancy, website design, branding, marketing, SEO and social
V R Flowers & Son (retail home furnishings): Website development, brand awareness, SEO, content creation, design, social media and Facebook PPC
Pier1Bathrooms (luxury bathroom shop): Website design, branding, marketing, Google Ads, design and content development
Abbeyfield Ferring (Care provider): Marketing consultancy, web design, brand awareness, marketing, design and print, SEO, social media, content creation, Google Analytics and Facebook PPC campaigns.
Kemco Plumbing and Heating: Marketing consultancy, webs design, content creation, Google Ads, Bing Ads, Google Analytics, social and SEO.
Planned webinars from the team of specialists delivering the SEBB programmes
Learn from experts to help your business thrive.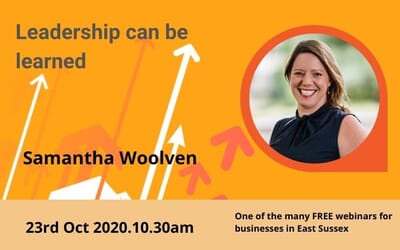 Why join this webinar? Leadership is more than a title or rank. Leadership is the actions you take and the impact you create for your business and those who work with you. Leadership is an interlocking set of skills and behaviours - some of which you'll find more...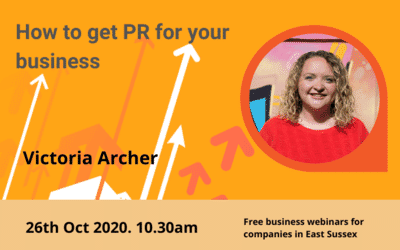 Join this webinar to understand what public relations can do for your business. Learn what is realistic to achieve through PR and benefit from the opportunity to pose your questions to an experienced PR practitioner.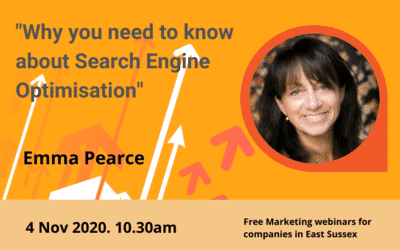 Why join this webinar? Practical Advice on Search engine optimisation (SEO) Learn why SEO marketing can have an  immediate impact Understand why search engines are so important when marketing your business Ask questions Webinar Presenter: View more webinars Be...
The South East Business Boost Programme has been part funded by the European Regional Development Fund 2014-20. It is a partnership between Southend-On-Sea Borough Council, Essex County Council, Kent County Council, East Sussex County Council and Thurrock Council.