Julian is based in Brighton and has runs a sales consultancy called Sales to Success for the past 18 years.
Julian has been involved in helping dozens of SMEs improve their sales performance and profitability, across multiple sectors. He believes that clarity around the the company's value proposition is key to developing a successful sales strategy.
As many companies don't have a defined sales strategy or sales plan, Julian uses his expertise and experience to help companies develop a clear plan, as well as providing input with ideas and strategies to improve the overall sales operation. The result is a confident, focused and high performing sales operation. Julian has experience of doing this through a mix of 1 to 1 coaching, sales and marketing workshops, part-time sales director roles and general business and sales advice.
Julian is confident when leading workshops designed to help clarify exactly what a company is looking to change, and how they can achieve this. This often means helping people to engage with sales and customer service topics which may be familiar, but where there are often no commonly-agreed principles in place. These types of workshops need a high level of delegate participation in order to gain their trust and ask them to buy-in the learning points. Most importantly these need to be practiced as part of their daily routine and reviewed.
Some projects require mentoring. This can be at senior, middle management and influencer levels. It requires getting to know individuals and again gaining their trust. This makes it easier for me to help people break down the tasks which are often behavioural rather than process driven. I have had many experiences where results can be realised once individuals feel confident to be more objective in seeing how they can really make a difference.
The third types of project I've been involved with involve being a part-time sales director and mentoring board members. This has given me an insight into the complexity of solving some common business and sales challenges.
Julian has experience of working in many sectors, from Automotive, Software, Paper, Freight, Technology and many more. He understands the importance of listening to clients, being honest with them and having empathy, knowing that this helps to solidify any changes that are agreed. His over-riding focus is to help companies achieve genuine growth by improving sales performance and profitability. This needs to be supported in a business-like but friendly manner to ensure that a good rapport is built between a client and adviser. Page
Planned webinars from the team of specialists delivering the SEBB programmes
Learn from experts to help your business thrive.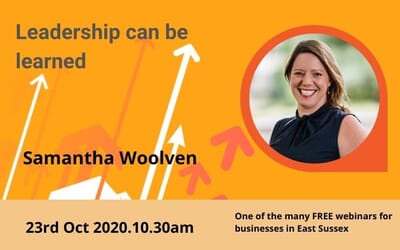 Why join this webinar? Leadership is more than a title or rank. Leadership is the actions you take and the impact you create for your business and those who work with you. Leadership is an interlocking set of skills and behaviours - some of which you'll find more...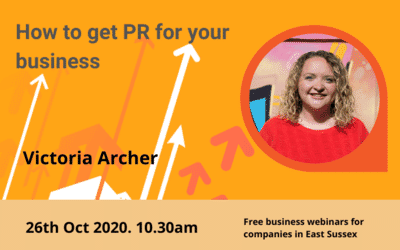 Join this webinar to understand what public relations can do for your business. Learn what is realistic to achieve through PR and benefit from the opportunity to pose your questions to an experienced PR practitioner.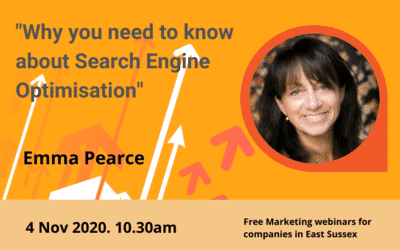 Why join this webinar? Practical Advice on Search engine optimisation (SEO) Learn why SEO marketing can have an  immediate impact Understand why search engines are so important when marketing your business Ask questions Webinar Presenter: View more webinars Be...
The South East Business Boost Programme has been part funded by the European Regional Development Fund 2014-20. It is a partnership between Southend-On-Sea Borough Council, Essex County Council, Kent County Council, East Sussex County Council and Thurrock Council.