Why join this webinar?
Leadership is more than a title or rank. Leadership is the actions you take and the impact you create for your business and those who work with you. Leadership is an interlocking set of skills and behaviours – some of which you'll find more natural to adopt and grow than others. Come learn some core leadership lessons the easier way. In this session, you will be given some tools and tricks to think about your own leadership and the impact you want to create. Whether you're an employee of one, a leader with many hats, or you have a growing team you want to develop and retain, leadership is most certainly a skill you can learn and develop. 
What you'll get from the session:
A better understanding of what leadership means for small business owners and lessons others have already learned 

Practical tools to become more conscious and therefore more in control of your leadership and the impact it creates for you, your business, and others

Time to think and put into practice some of these new ideas so you're ready to try them out back in your workplace 
Come prepared to get involved, to share, and to think a bit differently.
Working with tried and tested tools, Sam is able to tailor her approach to suit the personality and ambitions of each and every client. Her aim is to provoke open conversation and help people think differently. She is experienced at designing and delivering highly interactive and immersive...
read more
View more webinars
Be inspired, feel the energy, and learn from experts to help your business thrive.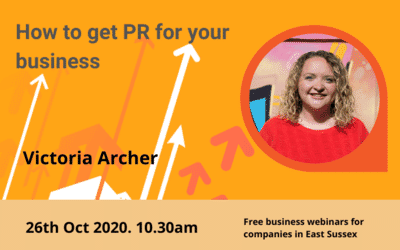 Join this webinar to understand what public relations can do for your business. Learn what is realistic to achieve through PR and benefit from the opportunity to pose your questions to an experienced PR practitioner.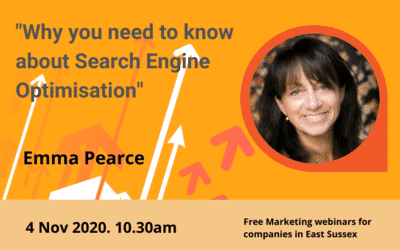 Why join this webinar? Practical Advice on Search engine optimisation (SEO) Learn why SEO marketing can have an  immediate impact Understand why search engines are so important when marketing your business Ask questions Webinar Presenter: View more webinars Be...
The South East Business Boost Programme has been part funded by the European Regional Development Fund 2014-20. It is a partnership between Southend-On-Sea Borough Council, Essex County Council, Kent County Council, East Sussex County Council and Thurrock Council.