Mark is the Managing Director of Tomango, and helps ambitious businesses win more business by looking after their brand and online presence.
He founded Tomango in 2013 to develop beautiful and hard-working brands, design and build high-end websites and deliver digital marketing strategies for clients.
Having worked with a wide range of types and sizes of business, and running his own businesses for over 18 years, Mark knows how to help clients achieve their goals through great creative work. He specialises in planning and strategy and believes great design should deliver results, so he works closely with clients to develop and manage their branding in order to help them reach their business goals.
Mark has been working with businesses and organisations large and small for more than 15 years to create stunning brand identities, design and build effective websites and manage digital marketing campaigns to generate the best return on their investment.
Recent experience
– The National Business Crime Solution (NBCS): A not-for-profit initiative created to tackle cross-border, serious and organised crime affecting business.Although partly government-funded, the NBCS commissioned Tomango to create a new brand identity and website to help with its long-term objective of becoming self-sufficient through increased membership. The new brand identity was developed and applied to a suite of business stationery, a high-spec brochure and a bespoke, fully-responsive website. The website has formed a crucial part of their success in increasing membership levels and communicating with existing members.
– Agon Systems: Working with Agon Systems since 2014 to help the business grow into a global player in the EAS industry. Our work in developing their brand and marketing strategy helped the company triple its turnover in its first three years to £5 million. We created and manage their brand identity across the group, designed, built and now manage two bespoke websites – one for their flagship product Concept Tag and one for the parent company – create and manage all their printed marketing materials and define and execute their digital marketing strategy to make sure they deliver the right message and attract the right customers. Page
Planned webinars from the team of specialists delivering the SEBB programmes
Learn from experts to help your business thrive.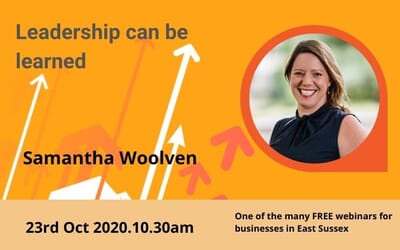 Why join this webinar? Leadership is more than a title or rank. Leadership is the actions you take and the impact you create for your business and those who work with you. Leadership is an interlocking set of skills and behaviours - some of which you'll find more...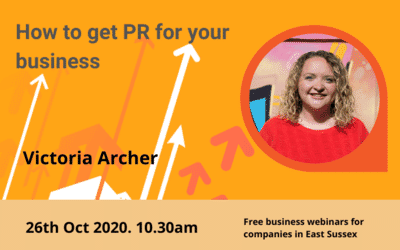 Join this webinar to understand what public relations can do for your business. Learn what is realistic to achieve through PR and benefit from the opportunity to pose your questions to an experienced PR practitioner.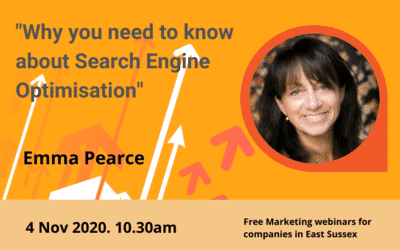 Why join this webinar? Practical Advice on Search engine optimisation (SEO) Learn why SEO marketing can have an  immediate impact Understand why search engines are so important when marketing your business Ask questions Webinar Presenter: View more webinars Be...
The South East Business Boost Programme has been part funded by the European Regional Development Fund 2014-20. It is a partnership between Southend-On-Sea Borough Council, Essex County Council, Kent County Council, East Sussex County Council and Thurrock Council.