Rachael Dines, DipM, Chartered Marketer, has a background in marketing and PR and has 17 years experience covering both in-house and agency-side marketing. Rachael is an advisor for Enterprise Nation and a mentor for CIM studying members.
Trained in digital and traditional marketing, PR, copywriting and search engine optimisation, she has 9 years experience as a company director. A regular event speaker, Rachael has spoken at the Enterprise Nation Food Exchange, the WordPress conference WordCamp London, for the Princes Trust Brighton and Hampshire, Brighton SEO and been an expert on the LBC Radio Clive Bull Business Show. Rachael has worked directly with the Voluntary Organisations Disability Group, Lowy Group, Root Experience and Samaritans. Rachael enjoys the variety her work brings and helping businesses grow through their marketing activities.
Shake It Uo Creative is an award-winning, ambitious and highly skilled design and marketing company based in Worthing, West Sussex specialising in websites, graphic design, marketing, PR and SEO. Shake It Up like to get to know clients and work as a natural extension of their internal team. They love to work with purpose-led organisations, are flexible, and deliver. They always ensure that clients get the right results
Planned webinars from the team of specialists delivering the SEBB programmes
Learn from experts to help your business thrive.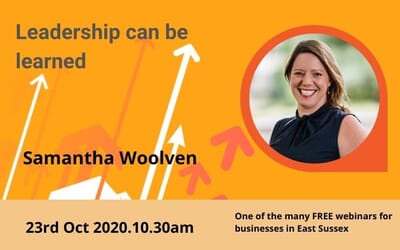 Why join this webinar? Leadership is more than a title or rank. Leadership is the actions you take and the impact you create for your business and those who work with you. Leadership is an interlocking set of skills and behaviours - some of which you'll find more...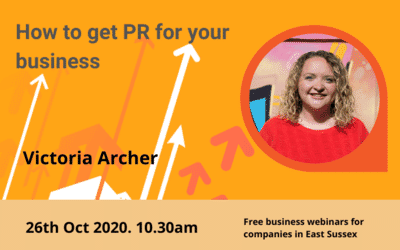 Join this webinar to understand what public relations can do for your business. Learn what is realistic to achieve through PR and benefit from the opportunity to pose your questions to an experienced PR practitioner.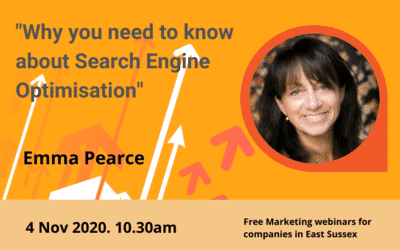 Why join this webinar? Practical Advice on Search engine optimisation (SEO) Learn why SEO marketing can have an  immediate impact Understand why search engines are so important when marketing your business Ask questions Webinar Presenter: View more webinars Be...
The South East Business Boost Programme has been part funded by the European Regional Development Fund 2014-20. It is a partnership between Southend-On-Sea Borough Council, Essex County Council, Kent County Council, East Sussex County Council and Thurrock Council.