Sam Chown is a Director at Watson Associates, a well-established accountancy practice located in the heart of East Sussex. Watson Associates comprises a highly skilled team of over 70 professionals delivering trusted and timely advice to over 3,000 clients on all tax and financial business advisory matters in a personable and approachable way.
Sam has been a Director for 5 years but has been with the firm for over 15 years and has a wealth of commercial experience in management reporting, systems design and audit, forecasting and tax planning. Sam's diverse client portfolio ranges from start-up to large multinational trading businesses which has helped shape his skills across a broad range of topics.
Watson Associates, under various guises, has had a presence in East Sussex now since 1957. Whilst originally a small provincial practice mainly servicing the local farming and business community of Hailsham and its immediate area, the company has grown and developed substantially over the last 20 years to become one of the leading independent accountancy, taxation and business advisory firms in the county.
In 1994 the business embarking on an ambitious plan to expand its services and offerings to the wider Sussex business community, and now has a substantial client base spanning the broader SME market, including growth companies seeking an advisory firm to match their own ambitions. The company's skill set embraces all manner of trading entities from manufacturing to professional service firms and advises on matters ranging from acquisition and sale to business planning and finance raising.
Its clients cover the whole of Sussex and are serviced from its 2 offices in Hailsham and Brighton. The company has always recognised the vital importance of its personnel and has actively gone out to attract, train and retain the very best directors and staff. This philosophy is one which the company shares and embraces with its clients, working as a partner with them, rather than simply preparing financial information on a yearly basis. The continued development of the team at Watson Associates is a core element of the company's success and pivotal to its future enhancement.
Core areas of expertise expected to be in use for this project:
• Establishing funding requirements
• Identifying and delivering cost savings both by analysing margins (down to product line if required) and on a line by line nominal basis
• Assessing budgeted vs actual performance to understand your financial challenges and progress
• Benchmarking business performance against industry KPI's
• Advising on financial system and process
• Cashflow forecasting and preparing budgets
Planned webinars from the team of specialists delivering the SEBB programmes
Learn from experts to help your business thrive.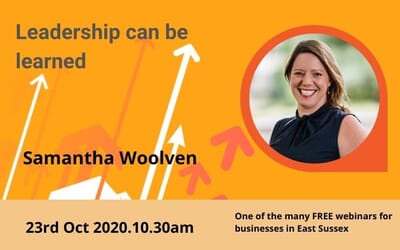 Why join this webinar? Leadership is more than a title or rank. Leadership is the actions you take and the impact you create for your business and those who work with you. Leadership is an interlocking set of skills and behaviours - some of which you'll find more...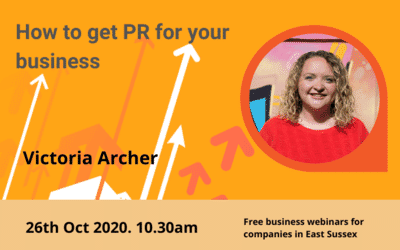 Join this webinar to understand what public relations can do for your business. Learn what is realistic to achieve through PR and benefit from the opportunity to pose your questions to an experienced PR practitioner.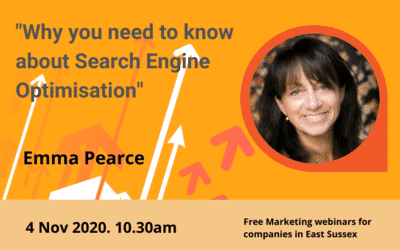 Why join this webinar? Practical Advice on Search engine optimisation (SEO) Learn why SEO marketing can have an  immediate impact Understand why search engines are so important when marketing your business Ask questions Webinar Presenter: View more webinars Be...
The South East Business Boost Programme has been part funded by the European Regional Development Fund 2014-20. It is a partnership between Southend-On-Sea Borough Council, Essex County Council, Kent County Council, East Sussex County Council and Thurrock Council.