Working with tried and tested tools, Sam is able to tailor her approach to suit the personality and ambitions of each and every client.
Her aim is to provoke open conversation and help people think differently. She is experienced at designing and delivering highly interactive and immersive learning environments. She invites a creative and playful approach for leaders who want to become even better. Bringing complex teams together to prioritise value creation. Working with teams to future-proof the culture and environment they want for their people and customers.
What Sam can do for SMEs
For companies ready to grow, Sam can help build the time, space, and people they need to make change happen, focusing on two core business areas:
1) Building a powerful team: aligning and accelerating how the team does business, enabling them to pull together with the right skills, behaviours and confidence needed to handle anything thrown at them.
2) Ready for an ambitious future: clarity, change, and strong communication are the foundations of a team culture everyone be proud of. Do what you've said you're going to do with clear priorities, transparent decision-making, and implementation that works in the real world.
Recent Projects include:
A National Retail Chain – Co-designing a series of behaviour change workshops to increase personal accountability, improve communications, and drive future-thinking teams.
International Telecoms Company – Consulting with HR team to successfully roll out internal engagement initiative across high street stores and support centres.
New Business Coach – Coaching co-founders through their first six months to soft launch and first public events. Recently launched new subscription-based service to celebrate their three-year milestone.
Startup Mentor – Consulting and mentoring startup founders/ accelerator/incubator/ and VC programmes across Serbia. Teaching new approaches to change management, innovation, and commercial partnerships. Strong focus on growth and scaling at pace.
Planned webinars from the team of specialists delivering the SEBB programmes
Learn from experts to help your business thrive.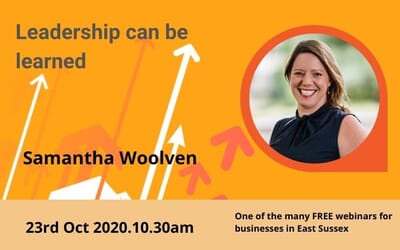 Why join this webinar? Leadership is more than a title or rank. Leadership is the actions you take and the impact you create for your business and those who work with you. Leadership is an interlocking set of skills and behaviours - some of which you'll find more...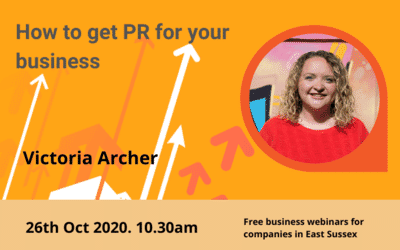 Join this webinar to understand what public relations can do for your business. Learn what is realistic to achieve through PR and benefit from the opportunity to pose your questions to an experienced PR practitioner.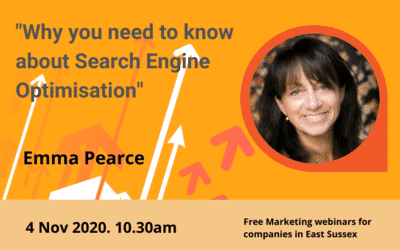 Why join this webinar? Practical Advice on Search engine optimisation (SEO) Learn why SEO marketing can have an  immediate impact Understand why search engines are so important when marketing your business Ask questions Webinar Presenter: View more webinars Be...
The South East Business Boost Programme has been part funded by the European Regional Development Fund 2014-20. It is a partnership between Southend-On-Sea Borough Council, Essex County Council, Kent County Council, East Sussex County Council and Thurrock Council.