Victoria is an Account Director with Cobb PR, as well as being a board member for Women in Social Housing South East.
Victoria's experience, working across international brands, includes FedEx and Tyrrells. She has an excellent understanding of the media landscape, and has led creative campaigns for large and small businesses. Victoria has worked extensively with Newhaven Port and with Newhaven Enterprise Zone.
Victoria's passion lies in helping organisations achieve their media and communication goals.
Cobb PR works with a wide range of organisations in both the public and private sector and has more than 20 years' experience in the industry. During this time, the team has created award-winning campaigns, supported organisations facing challenging issues and has launched key initiatives in Sussex.
Cobb PR goes beyond just bombarding the media with 'good news' stories and, instead, works with you to identify your key selling points, ensuring that your message is delivered consistently and effectively where it matters.Cobb PR works in partnership with Cobb Digital – an award-winning digital marketing agency – to support organisations with their online offering. Covering PPC campaigns, SEO strategies, email marketing, social media advertising and content-writing services, the 15- strong team is focussed on achieving outstanding ROI for their clients.
Planned webinars from the team of specialists delivering the SEBB programmes
Learn from experts to help your business thrive.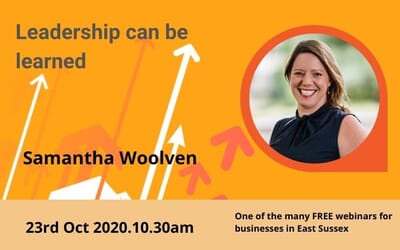 Why join this webinar? Leadership is more than a title or rank. Leadership is the actions you take and the impact you create for your business and those who work with you. Leadership is an interlocking set of skills and behaviours - some of which you'll find more...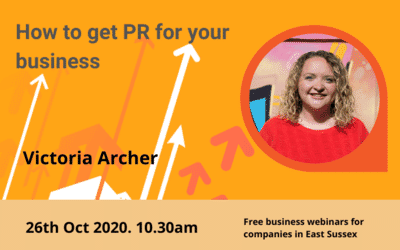 Join this webinar to understand what public relations can do for your business. Learn what is realistic to achieve through PR and benefit from the opportunity to pose your questions to an experienced PR practitioner.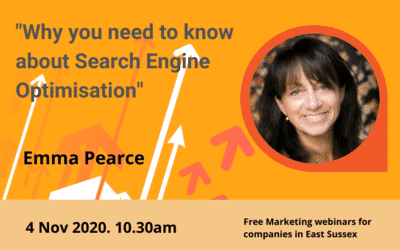 Why join this webinar? Practical Advice on Search engine optimisation (SEO) Learn why SEO marketing can have an  immediate impact Understand why search engines are so important when marketing your business Ask questions Webinar Presenter: View more webinars Be...
The South East Business Boost Programme has been part funded by the European Regional Development Fund 2014-20. It is a partnership between Southend-On-Sea Borough Council, Essex County Council, Kent County Council, East Sussex County Council and Thurrock Council.